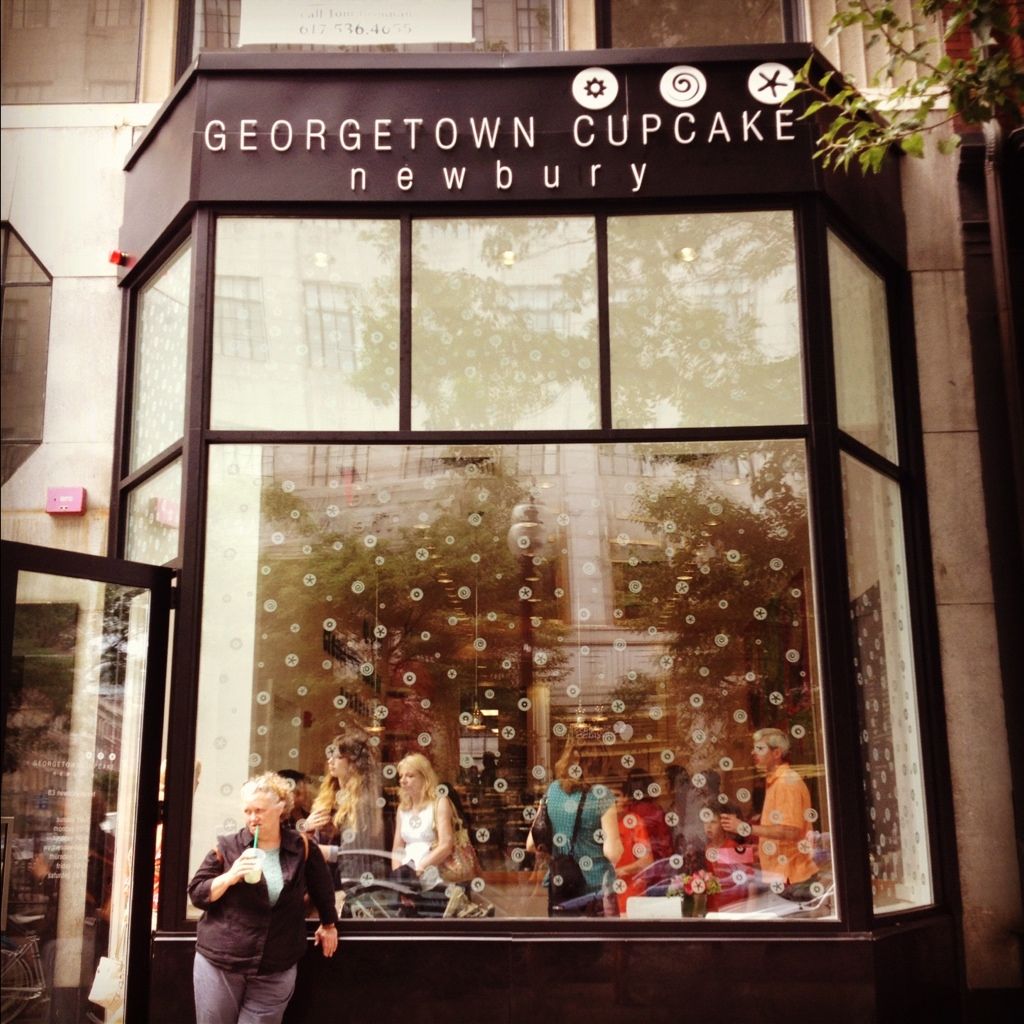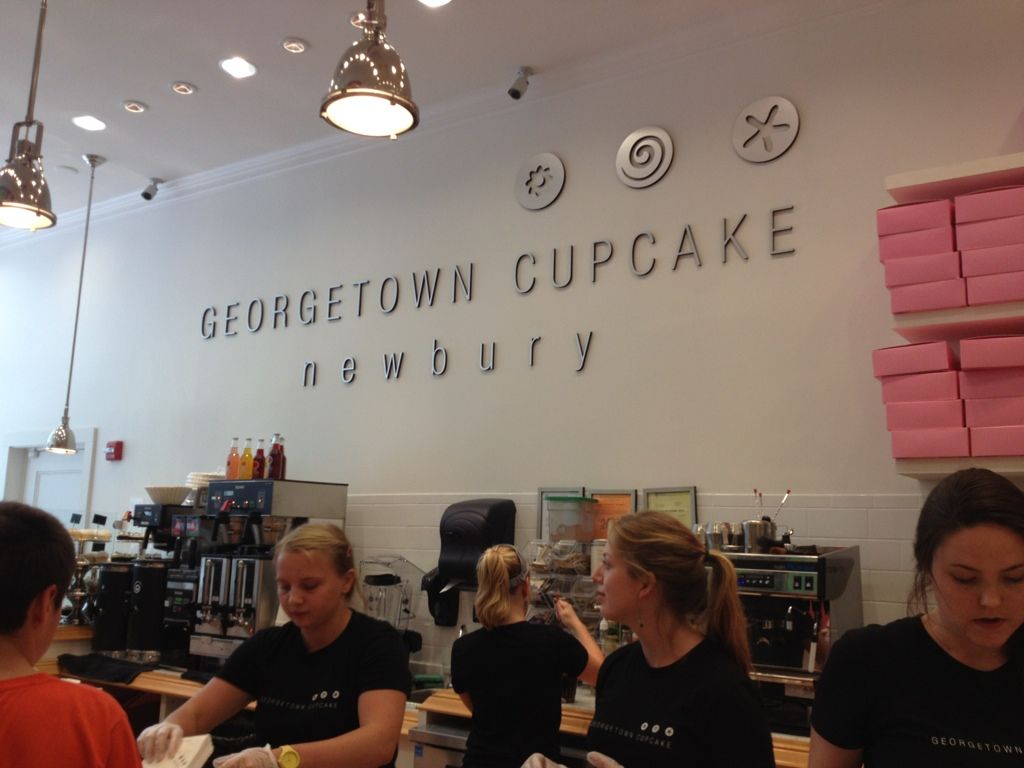 The new kid on the street?
Georgetown Cupcake
on Newbury. Strolls around Newbury usually end like this: with various shopping bags on my arm and a stomach full of cupcakes. It's awful- bad for the wallet, bad for the belly, but I can't help it.
The look of the bakery is clean, crisp and pleasant.. even a bit whimsical. The flavor selection didn't "wow" me like Kickass or Crumbs did. They serve basic flavors at a standard (but nevertheless high) price for gourmet cupcakes. I got the marble brownie fudge (yum!) and PB swirl (eh) cupcakes. Pictured above, our lovely little petite cakes melting during the train ride home on a 80+ degree day. The store is simple and adorable, but along with the bland visual branding and lack of creative and inspiring flavors, this cupcakery fell short of my expectations.